Doggy Daycare
Daycare allows your dog to socialize with other dogs and provides a stimulating environment for them! This makes for a calmer and happier dog while you are at work, running errands, or busy with other tasks.
 Requirements for daycare:
You must fill out a registration form
Dogs must have updated Rabies, DHPP, and Bordetella vaccines
All males above 9 months and females 13 months or older must be neutered/spayed
All dogs must be non-aggressive, not food or toy protective & pass the two-hour screening.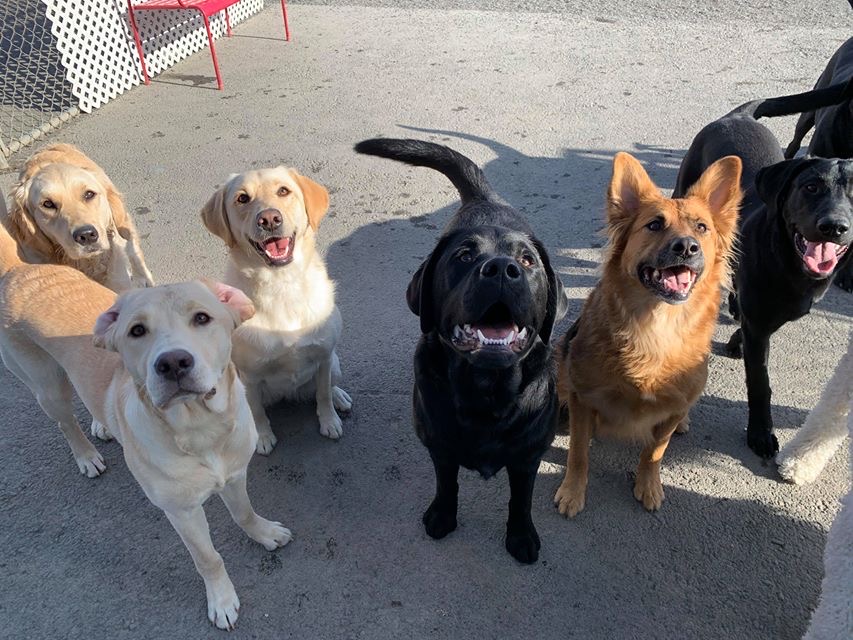 Puppy Playtime
Puppy playtime is for puppies that are 6 months of age or younger, they will spend 2 hours with us and play with other puppies their age and size. Puppies will either play in our large indoor area or outside in one of our smaller yards. Play will be monitored the entire time and it is a great way to socialize your new puppy! No screening is required and each session is only $10. We will need your pups vaccine records and you will need to fill out a new client form.
Puppy Playtime is every Monday, Wednesday, and Friday from 11:30am-1:30pm by appointment only.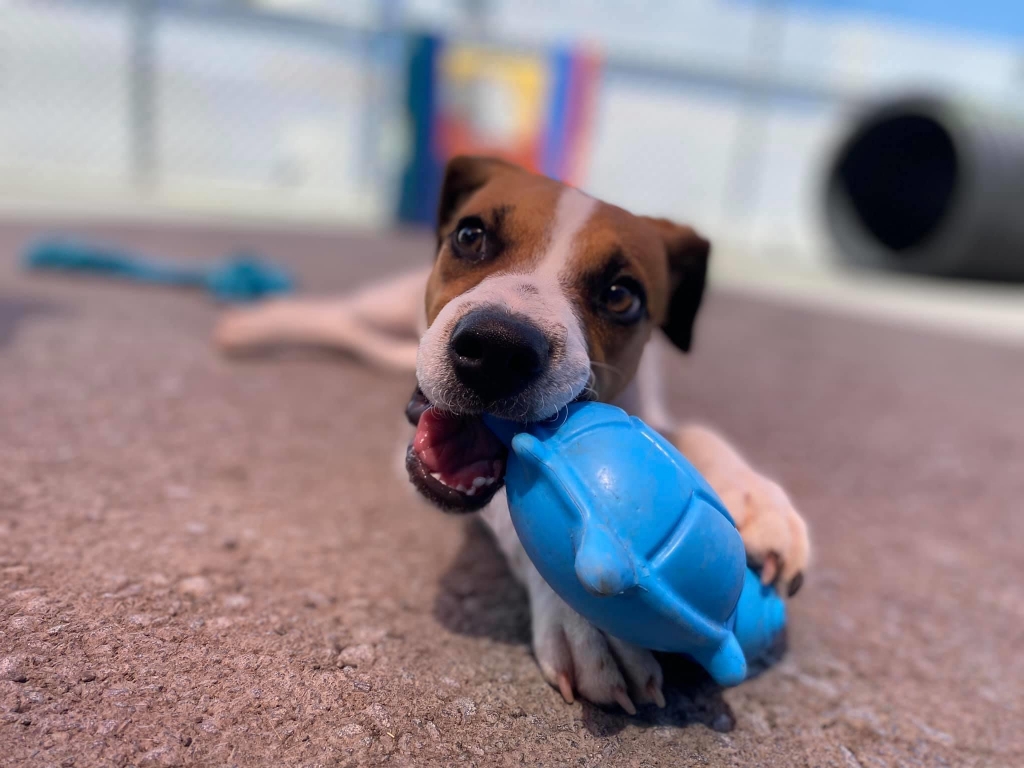 Boarding
Tail Waggin' Adventures promises to make your loved one as comfortable as possible during their stay. Each dog is provided an indoor run in the climate controlled facility with raised beds and comfy blankets. We encourage owners to bring their own food so your dog's diet is uninterrupted. We strongly encourage any dogs boarding with us to do daycare during their stay–they'll wear themselves out and sleep through the night!
Our facility has 24/7 video surveillance and security systems. On days we are closed, our kennel attendants spend time allowing your dogs to play in the yard with toys.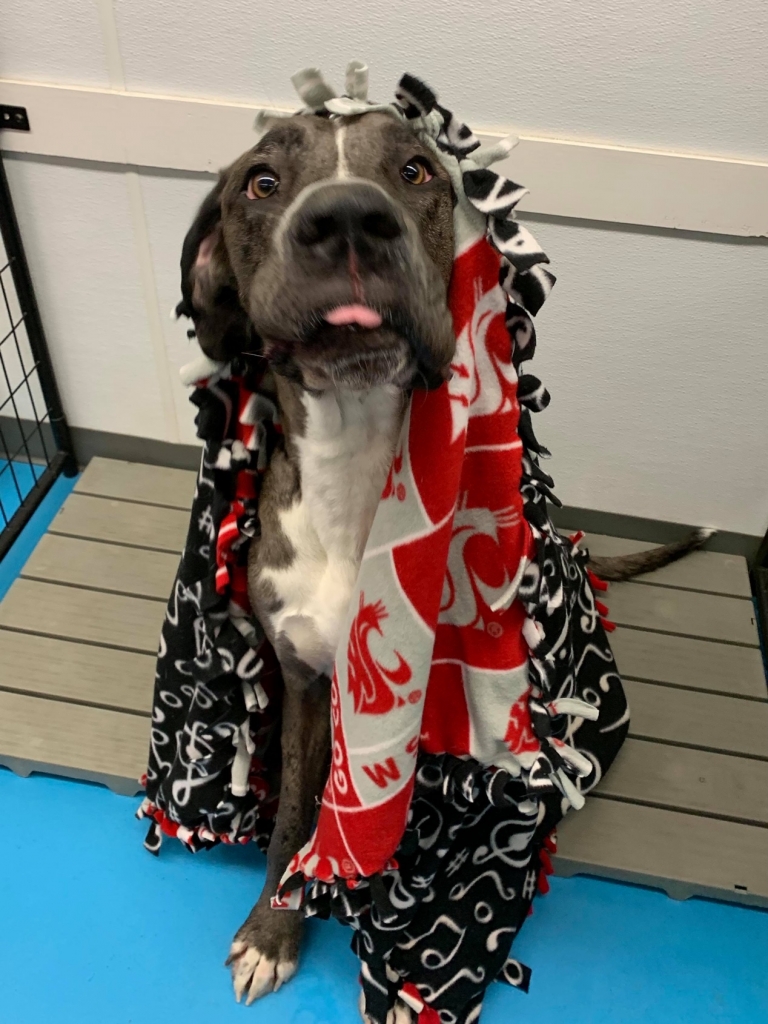 Grooming 
Tail Waggin' Adventures staff will make sure your loved one goes home smelling and feeling fresh! We offer exit baths at a reduced cost to all boarding and daycare participants.  This bath includes a bath with shampoo and conditioner then a quick towel dry.
Employee baths includes a good brush out and blow dry. These are not de-shedding baths and we are not able to bathe dogs that are extremely matted–we'll recommend a local groomer if you're looking for these things!
Nails clicking on the floor and driving you crazy? Get them trimmed! We'll trim your dog's nails with clippers and then round off the edge with a Dremel tool. We don't want your pup to stress so we will stop if they are getting too worked up then we'll give you tips on desensitization training so we can help keep stress levels low in the future.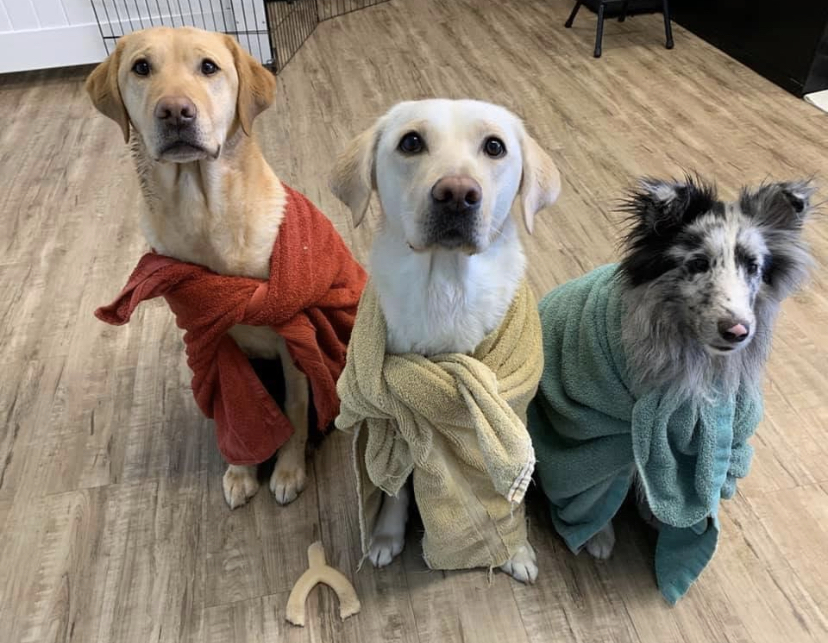 Training Classes
Right Track Puppy
This class is specifically for pups under 6 months of age. Puppies must have their second series of immunizations. Let's get your puppy started on the right track! Learn techniques to bond with your puppy from the very beginning. Accurately read their body language and communicate in "puppy" language. Good eye contact and a solid recall are foundational to building a strong relationship of trust with your puppy. They are little sponges eager to learn. Along with basic obedience commands, I will guide you in connecting with your new puppy and building easy, fun, structured training sessions to enhance your bond.
Basic Obedience
This class is for dogs 6 months and older. The basic class emphasizes the essential training commands needed to have a great family dog: sit, down, stay in position, leave it, recall, walking on a loose leash, etc. These basic skills are important in keeping your dog safe.
Advanced Obedience 
Taking basic obedience a step further, your dog will learn how to down-stay at a distance, listening to commands in groups of dogs, etc. At the end of the course, your dog will know the commands and exercises needed for a Canine Good Citizen certification – an AKC certification program designed to reward dogs that have good manners at home and in the community.
Rally for FUN
Rally uses basic obedience moves to navigate a course laid out with signs. Each sign represents a basic command and when used in combination can mimic real life. Some examples of commands written on signs include moving down, zig-zag walk, side step right, fast walk, slow walk, sit-stay, down, recall, etc. It's a great way to connect with your dog and learn each other's body language. If you are interested in competing, this is not the class for you.