Welcome to our building! Let us show you around.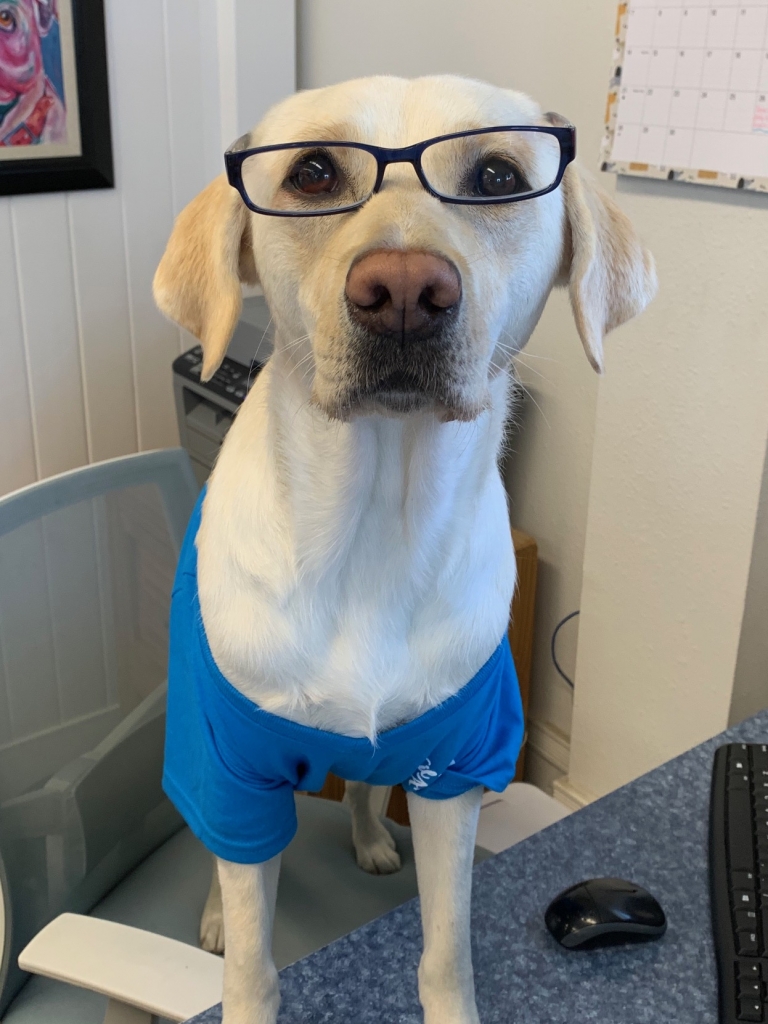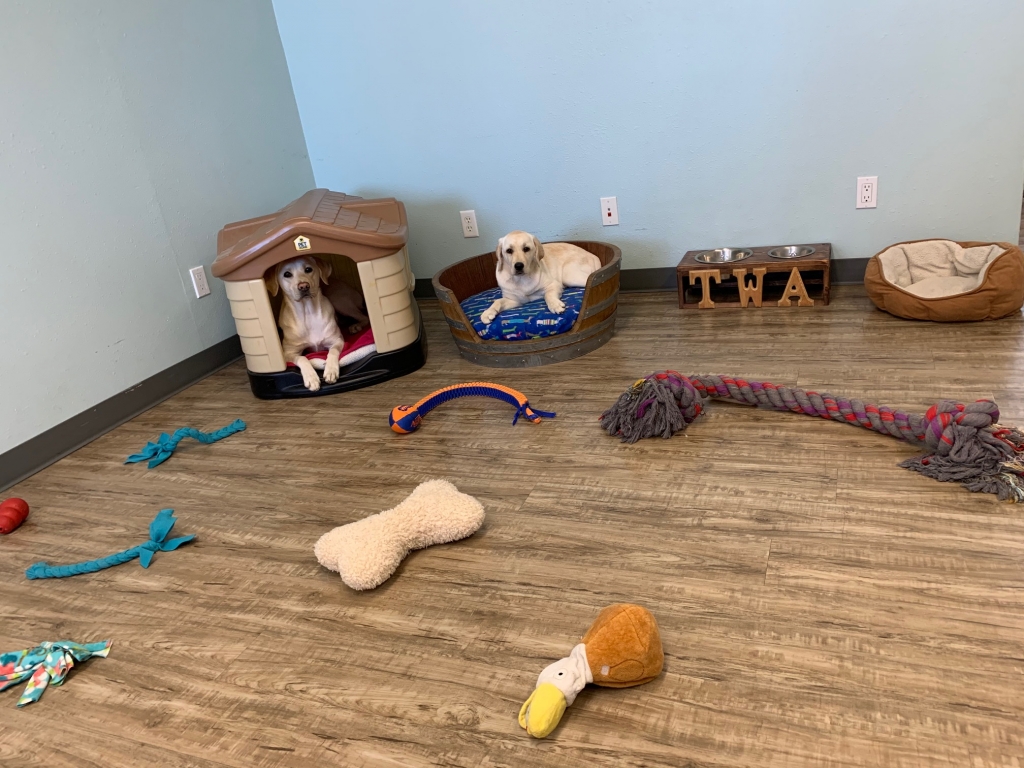 Welcome to our front desk area, this is where we will check your pup in for daycare and boarding. You will often see some smaller and older dogs up here playing with stuffed toys and lounging in cozy beds!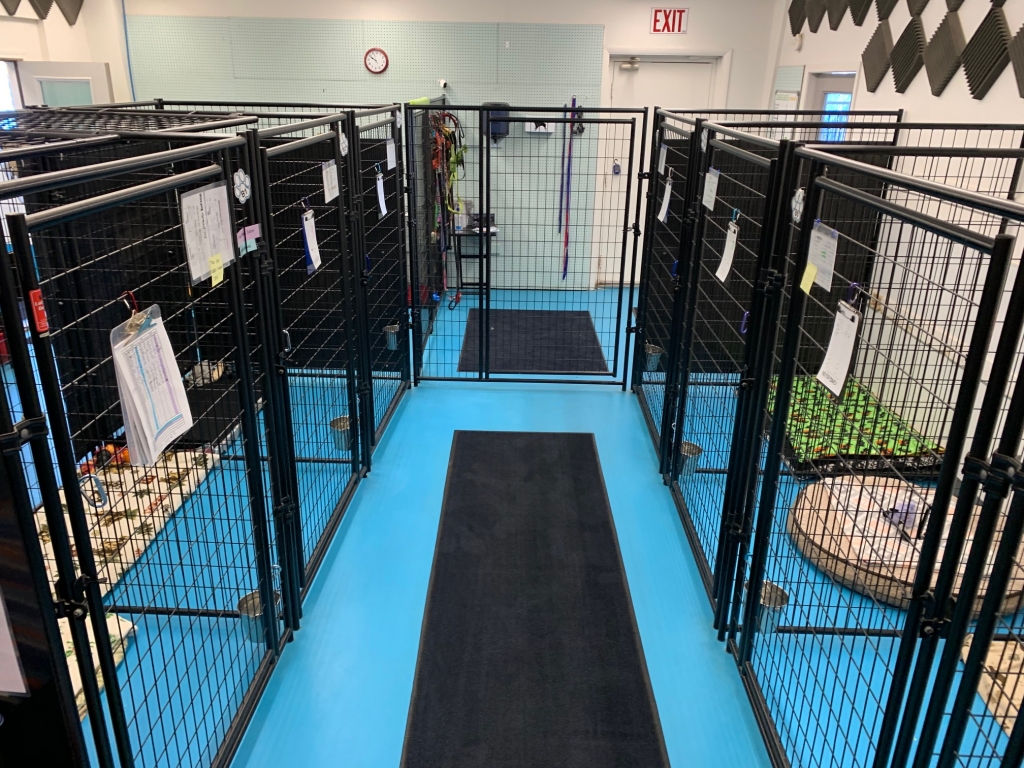 This is our boarding area! When your pup stays with us this is where they will spend the night, we also have 24/7 surveillance cameras so we can keep an eye on your pup when there are no employees at the building.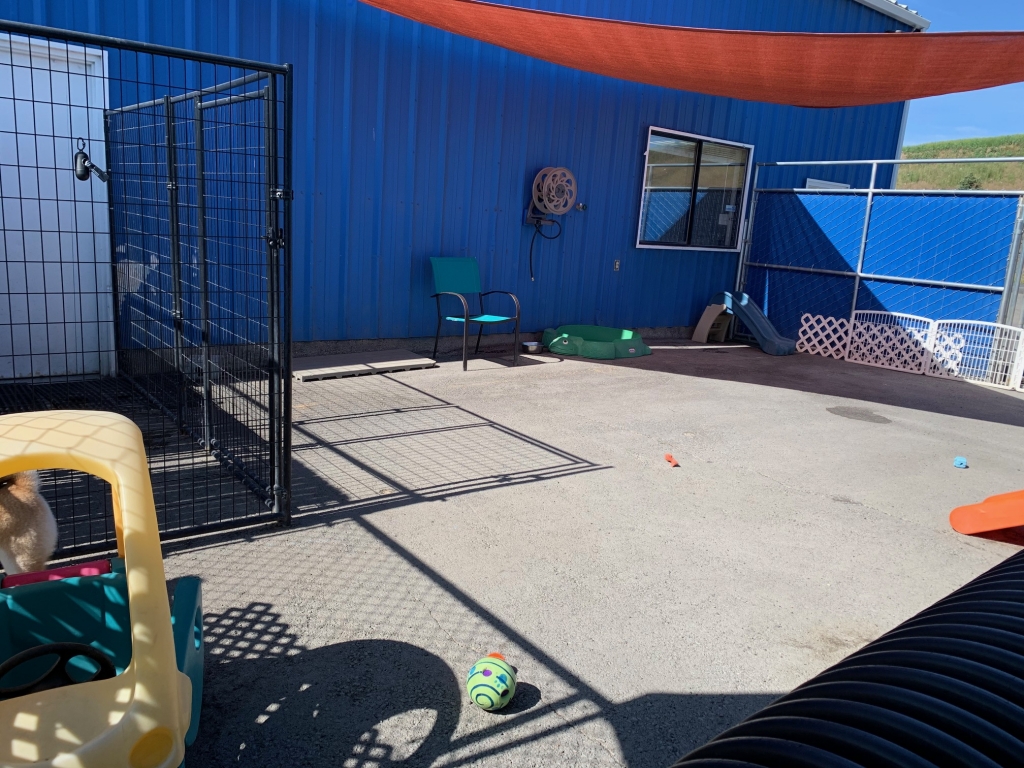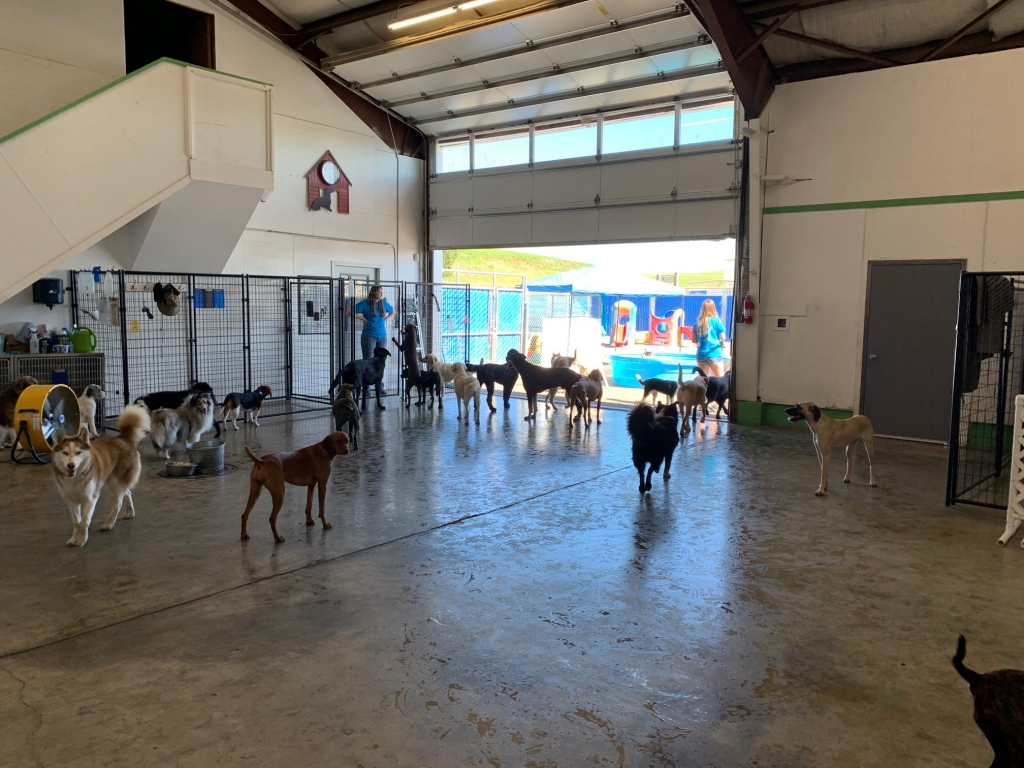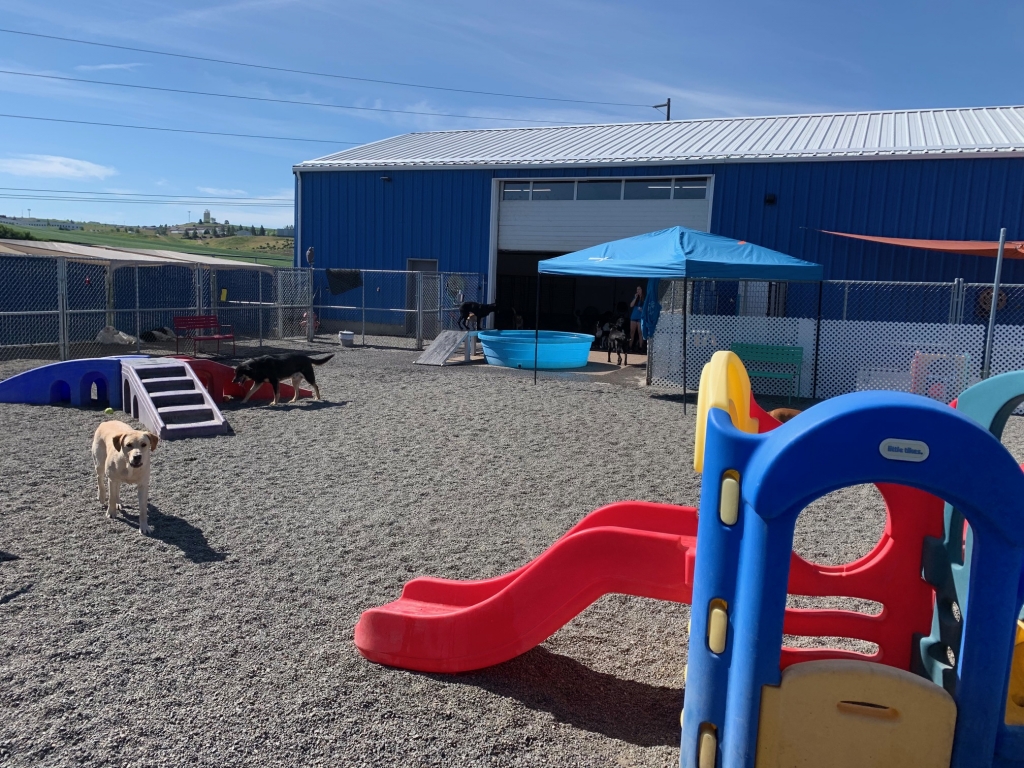 This is where your pups will spend their time during the day! We have four different outdoor yards and a very large indoor area for your pup to enjoy, this gives your pup plenty of space to get all of their energy out!